CORPORATE PRINCIPLES
Dream in your life, Bloom in your heart
We used to say that human beings are made up of 108 worldly passions.
But we believe in the power of hope and dreams, and this power always strengthens us for tomorrow.
Flowers purify everything gently.
So we wish happiness in your life; having dreams in your life and having flowers in your heart.
We always hope to become such a shop that you will tell us
" Thanks for your help. We had a very good time."

FLOOR CONCEPTS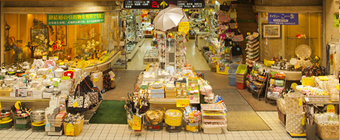 The ground floor -for enjoying your life
We support your life more conveniently by offering low and reasonable prices.
Japanese style glasses, Western style glasses, lacquered Japan-ware, pots, cookware, electrical products, flower vases, towels, mats, bags, aprons, home ware, etc.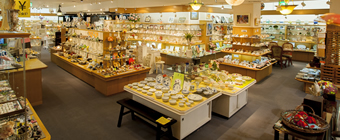 The 2nd floor -for enriching your life
We have a lot of good items of quality which will enrich your life.
Mutsumi-zoroe (a pair of Japanese teacups and rice bowls), yunomi-zoroe (5 pieces of Japanese teacups), lacquered Japan-ware, cups and saucers, Kiriko-glasses, crystal glasses, lamps, furniture, umbrella stands, mirrors, interior goods, etc.

The 3rd floor -the summit of the beauty
We offer you the best qualities and true joys.
Okura Art China, Kiyomizu Ware, Kagami Crystal, Baccart, Meissen Porcelain, LLADRO,glass art, etc.